Childrens Ministry Resources
When you're working with kids, it seems like you're always looking for quality childrens ministry resources. We've compiled a list of our favorite resources that we use in our weekly children's ministry as well as our summer and missions programming. Do you have a favorite resource page? Add it to the list and tell us why you like it.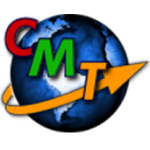 Childrens Ministry Today

Childrens Ministry Today is a wonderful resource. It's loaded with lesson ideas, illusions, power point games (our kids love these), and lots more. You can sign up for a newsletter that offers even more ideas. Not sure about something, just ask. The folks at Childrens Ministry Today are quick to respond to your questions and are very helpful.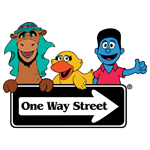 One Way Street

If you're looking for puppets or pre-recorded puppets scripts, look no further. One Way Street offers quality puppets as well as scripts, illusion supplies, black light puppetry and lots of other puppetry supplies. They also have Spanish programming. One Way Street offers training in various locations throughout the year. You might even see us there.


Christian Media Association

Using media in children's ministry is fairly new. We use media almost every week, from countdowns, to video clips, to backgrounds for our worship sets. Christian Media Association offers various types of media for children and adults. They also provide training which is very helpful if you're just getting started with media.
So whether you're looking for a new pre-recorded puppet script, a fun new game, or a new video clip, we hope you'll find what you're looking for at one of these sites. Do you have a favorite site? Let us know about it.


Do you have a favorite children's ministry resource?
Do you know a great place to get resources? How about a book or resource you can't ministry without. Share it!
Return from Childrens Ministry Resources to Childrens Ministry
Return to Proclaiming Christ Ministries (Home)