Mongolia Curriculum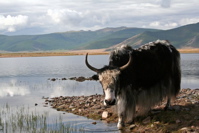 While teaching our children about Mongolia, it was difficult to find Mongolia curriculum. This 4 lesson curriculum includes games, crafts, stories and other suggestions to teach your children about missions in Mongolia.
Mongolia has been ruled in the past both by China and by Russia. When Mongolia became a democracy in 1990, people were allowed to worship as they wished. Missionaries began to come to Mongolia. When the first missionaries arrived, there were only 3 or 4 Christians in the entire country.
Sandwiched between China and Russia, the Mongolian people are independent and maintain a culture that is neither Chinese nor Russian, although there are similarities to each. This curriculum will help your children understand some of the culture of Mongolia and how our missionaries are reaching the people for Jesus.
Some of the components of this curriculum are web-based. Links are provided to download videos, maps and even check out some blogs. Several power point presentations are also provided with photos courtesy of international workers in Mongolia. There is also an emphasis on prayer. What good does it do to only teach our children about a country and not provide opportunities and encouragement to pray.
If you do not have access to the internet in your children's area, you will need to download the videos prior to the lesson time. You may also want to print out the power point slides and mount them on cardstock instead of using the power point. Each lesson can fill about 1 hour, however you may shorten the time by only choosing several of the modules. Feel free to adjust the curriculum to best meet the needs of your students. You may wish to re-order the various modules if it works better for your class time.

Lesson 1 - Introduction

Lesson 2 - Felt Making and HomesLesson 3 - FestivalsLesson 4 - Children